Photography as an Adventure Return of the Native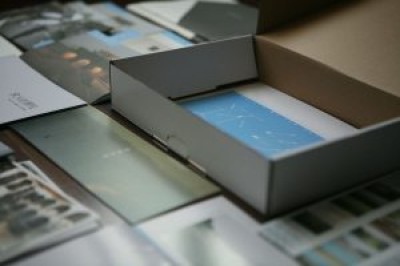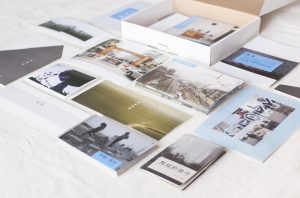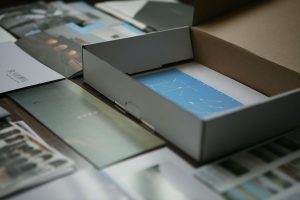 my declaration independence essay personal essay common application free essay about breast cancer essay writing qualifiers essay about nicol ann david outline comparison essay examples introduction examples for essays about yourself Photography as an Adventure
Return of the Native
29.2 cm x 21 cm x 5.8 cm (box)
17 different format books inside
Essay by Ren Yue
Limited edition of 1000
Published by OFPiX
 Publication Year: 2012
Whenever we've heard our friends talk about going back to their hometowns recently, the most frequent word that pops up in conversation is 'changed' –a word used as a modest way to say 'dying'. Worried we might lose our hometowns entirely in the foreseeable future, we tried to gather a group of photographers to take their spring festival family reunion as an opportunity to establish a visual archive of their hometown. In the end, 31 photographers responded to our 'Return of the Native' project.
We edited their work and made them into books,producing 17 small books and postcards, which were put together into a box.
This is not a merely photographic project; the box is filled with a snapshot of contemporary Chinese society, one which reflects the changing landscape of China.
Photographers involved: Fang Wei, Dong Liang, Luo Xi, Cheng Xinhao, Li Lindong, Zhu Lanqing, Fan Shunzan , Piao Riquan, Wang Bo, Fan Jingcheng, Wu Ting, Ke Leton, Wang Fang, Ri Yue, Phylia, Song Chun,  Xu Wenlong, Qian Zhengfeng, Xiao YIshu, He Yining, Hu Qin, Yuan Liyang, Zhang Xinghai, Zhao Xiaohou, Xiao Yi,  Bai Zhaoqing, Zhou Si, Xu Yang, Jin Yuchao, Kong Deying, Wang Shai
OFPIX工作室                              《摄影如奇遇:还乡》
* 
尺寸:29.2 cm x 21 cm x 5.8 (盒子)
规格:17套不同尺寸的小书
限量:1000套
策展人: 任悦
OFPiX工作室
2012年出版
这两年,听朋友谈起还乡经历,都是一腔哀怨, 物与人都"不是"了, 甚至有人用"沦陷"来形容面目全非的故乡。照这样下去,恐怕我们将很快失去故乡,OFPiX有了找一些摄影师利用春节回家的机会,为自己的故乡留存视觉档案的想法。"还乡计划"最终获得到了将近三十个摄影师的响应。
作家哈代写《还乡》的时候,英国乡村受到资本主义生产方式的影响,传统乡土社会中的宗法人情、自然环境都被破坏。《还乡》这本小说是个悲剧,从城里回到乡下的青年,不管是试图归乡,还是渴望再次逃离乡下的沉闷乏味,都遭遇挫折。
对于中国的年轻人,他们的故乡也和一百年前的英国有着相似的遭遇,只不过这种变化来得更为突然。费孝通在《乡土中国》里谈到,"只有直接有赖于泥土的生活才会像植物一般的在一个地方生下根,这些生了根在一个小地方的人,才能在悠长的时间中,从容地去摸熟每个人的生活,像母亲对于她的儿女一样。"但现在农民的地都卖了,住上了新房;泥土没了,人也就没有了根。翻看手中"返乡计划"不同摄影师拍摄的故乡,到处都是拆和建的场面,最显眼的无不是楼盘的广告;几乎每个城都是一般的样貌,簇新的住宅区是老城的十倍之大,宽阔的马路和整齐的格子居住区将人一下子就吞噬。在大多数新城里,你根本看不到人,更没有人与人之间的联系。
这种人与土地、人与人之间关系的缺失,使我们彼此变得陌生,个体也面目模糊。
参与"还乡计划"的摄影师,都在大城市工作和生活,作为在都市谋生存的年轻人,他们和你我没有分别,但你打开这个盒子,听他们讲故乡的故事,看他们在家乡如鱼得水地拍照,耳边也许会响起他们的乡音,你大概会因此更为真切地"看到"他们,看到他们的不同,了解他们因故乡的山和水而形成的各个不同的脾气和个性。这恐怕就是故乡存在的意义。